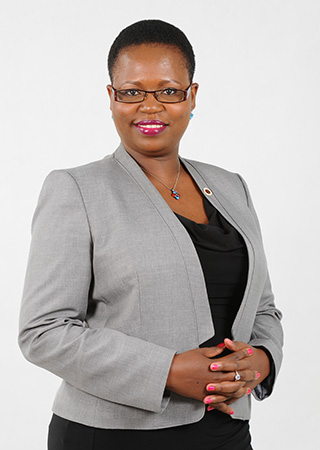 About the Firm
Kanaga & Associates is a Kenyan commercial law firm providing legal advisory, consultancy and transaction services to a wide range of both Kenyan and international clients. At K&A we strive to develop and provide our clients with solutions tailor made to protect and safeguard their interests, whilst minimizing the legal and regulatory risks. We are a modern Firm that is aware of our clients' specific legal needs and our aim to address and fulfill them adequately.

At K&A we are fully aware of the need for legal advice and legal structures to be compatible with the needs of modern commerce, industry and finance. The range of clients at K&A are derived from various industries including real estate, construction & infrastructure, manufacturing, professional firms, hospitality, banking & finance and as well as private individuals. The Firm's clientele includes foreign investors and multi nationals too.

K&A is led by the Managing Partner Ms. Faith Kanaga who is assisted by a vibrant and dedicated Team of Associates, paralegal and support staff.
Vision
To be the primary legal resource to our clients by offering first-rate legal services that adequately address our clients needs.
Mission Statement
We aim to fulfill the legal requirements of our clients by adding value, anticipating, identifying and solving legal challenges.
Values
We pride ourselves in adhering to the following values
Developing and providing solutions that protect and enhance our clients' interests
We continuously improve ourselves to ensure that our services keep up with the industry best practices
Maintaining efficiency by utilizing technology to add value to our clients and ensuring that the client is kept updated on the progress of their matter
Upholding legal professional standards while maintaining the highest levels of integrity in carrying out our duties and serving our clients
Ensuring that the work environment facilitates friendliness, team work, mutual respect and enthusiasm for work